a publicly recognized lady. A Former famous host of a long listed of famous lifestyle & variety shows in Thai national television, she won two consecutive national election as Member of Parliament(MP) of Thailand and a professional Real Estate developer of a leisure residential project in beach town, Hua Hin, Thailand. She was nominated and awarded by numbers of both local & international organization.
Janista is known among her friends and family to be a passionate cook and decorator. From her passion in traveling to dining and interior design, her experiences were reflected in every occasional party at her house. The dining at home, to her was simply an experimental ground in developing new dishes & décor style that always turned out to be unique and charming.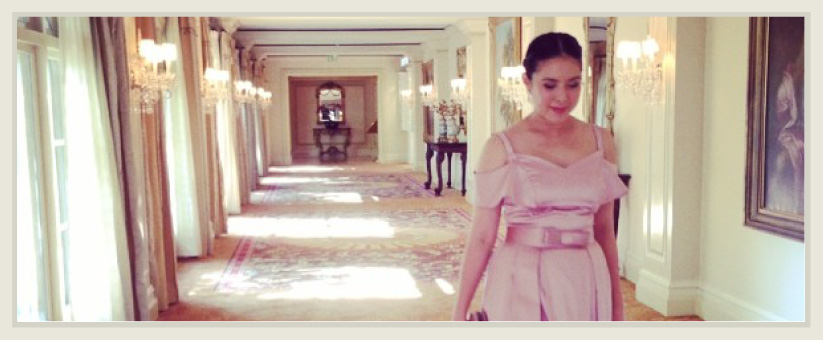 After her marriage and became a mother of two lovely daughter and son, she discovered herself the desire to pursue her business opportunity exploiting from her very own passions and step into another work paradigm as a "Restaurateur".
From passion to devotion, she started her restaurant office, Fine Dine Co., ltd. and launched Audrey Cafe & Bistro on Thonglor soi 11, the first flagship store of her chain in 2011. The chain has now reached total of 6 branches at the end of 2014, with 4 branches under "Audrey" chain and 2 branches under "Kelly", a sister brand of Audrey Café & Bistro.